Joe's Tap Room
Welcome to Joe's Tap Room located at Sloppy Joe's Bar, corner of Greene and Duval.
Joe's Tap Room features a variety of cold crafted beers on tap.  Joe's Tap Room also offers a full bar with premium well and a variety of domestic and import bottled beers.  Food may be ordered from Sloppy Joe's regular menu.  Customers can easily move from Joe's Tap Room to the main bar and enjoy the Sloppy Joe's experience.
Joe's Tap Room is a great place to catch your favorite games on HD Big Screen Satellite TV.  Joe's Tap Room has Direct TV NFL Sunday Ticket, ESPN Game Plan, NBA League Pass, ESPN Full Court, March Madness, NHL Center Ice and MLB Extra Innings packages.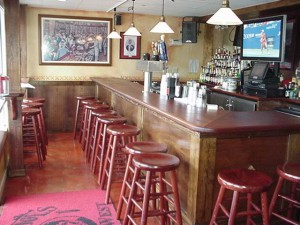 Enjoy a cold beer from our crafted beer list:
Rogue Dead Guy Ale (Newport, OR)
- This ale is a German Maibock style, using Rogue's proprietary Pacman ale yeast. Deep honey in color with a malt aroma and a rich hearty flavor. ABV approximately 6.4%.
Blue Point Toasted Lager (Long Island, NY) - Blue Point Toasted Lager (Long Island, NY)  — Copper in color and made from six different malts.  Toasted Lager displays a balanced flavor of malt and hop which makes for easy drinking. Special lager yeast is used to produce that long lasting, smooth finish. The "toasted" part of the name refers to the direct-fire brew kettle's hot flames that impart a toasted flavor.  ABV 5.5%.
Southern Tier 2xipa Double India Pale Ale (Lakewood, NY)  — Not quite an imperial, but certainly not a standard India pale ale. Southern Tier double IPA is a hop lovers dream. Citrusy and clean with an incredible finish.  ABV 8.2%.
Mile Marker Pecan deLeon Nut Brown Ale(St. Augustine, FL) — A brilliant, rich brown ale featuring all-American Six-Row and Crystal malts.  It's signature nutty flavor comes from fresh local crushed pecans which are added in the brewing process.
ABV 6.8%.
Sam Adams Cherry Wheat (Boston, MA) — Sam Adams Cherry Wheat (Boston, MA)
The sweet, fruitiness of Michigan cherries is balanced against the crisp, cereal note from the malted wheat and the subtle citrus flavor from the Noble hops.  A touch of honey is also added for sweetness.  ABV 5.3%.
Abita Purple Haze (Abita Springs, LA)  – Abita's Purple Haze is a crisp, American style wheat beer with raspberry puree added after filtration (you may see raspberry pulp in the beer). The raspberries provide the lager with a subtle purple coloration and haze, a fruity aroma, and a tartly sweet taste.  ABV 4.2%.
Magic Hat Circus Boy (South Burlington, VT)   — Magic Hat Circus Boy is an unfiltered, unfettered American-style Hefeweizen beer.  ABV 4.5%.
Angry Orchard Crisp Apple (Cincinnati, OH)    — Boston Beer Company. This crisp and refreshing cider offers sweet apple notes upfront with a subtle dryness at the finish for a balanced cider taste. The addition of Fuji apples adds a layer of complexity and brings out a fresh apple aroma and slightly sweet, ripe apple flavor.  ABV 5%.
Big Rod Blonde Ale (Homestead, FL)  — A delicious golden ale with a balance of coconut and caramel.  Schnebly Miami Brewing Company.  ABV 4.7%.
Southhampton Double White (Southhampton, NY) – This is a truly special brew and a Southampton original.  It is a "double strength" or "double gravity" version of a classic Belgian-style white ale.  ABV 6.6%.
Please note Crafted Beer List is subject to change.
ABV information taken from brewer's web site information.
Joe's Tap Room is available for small private parties (maximum 24 people). For more information call (305) 296-2388, Ext. 121.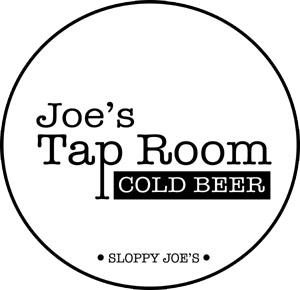 KEY WEST BAR SPORTS BAR DIRECT TV NFL SUNDAY TICKET
KEY WEST SPORTS BAR DIRECT TV NFL FOOTBALL COLLEGE FOOTBALL
KEY WEST SPORTS BAR DIRECT TV NFL SUNDAY TICKET, ESPN GAME PLAN, NBA LEAGUE PASS, ESPN FULL COURT, NHL CENTER ICE, MLB EXTRA INNINGS.