Entry Form Schedule Results Past Winners LAL Photo Gallery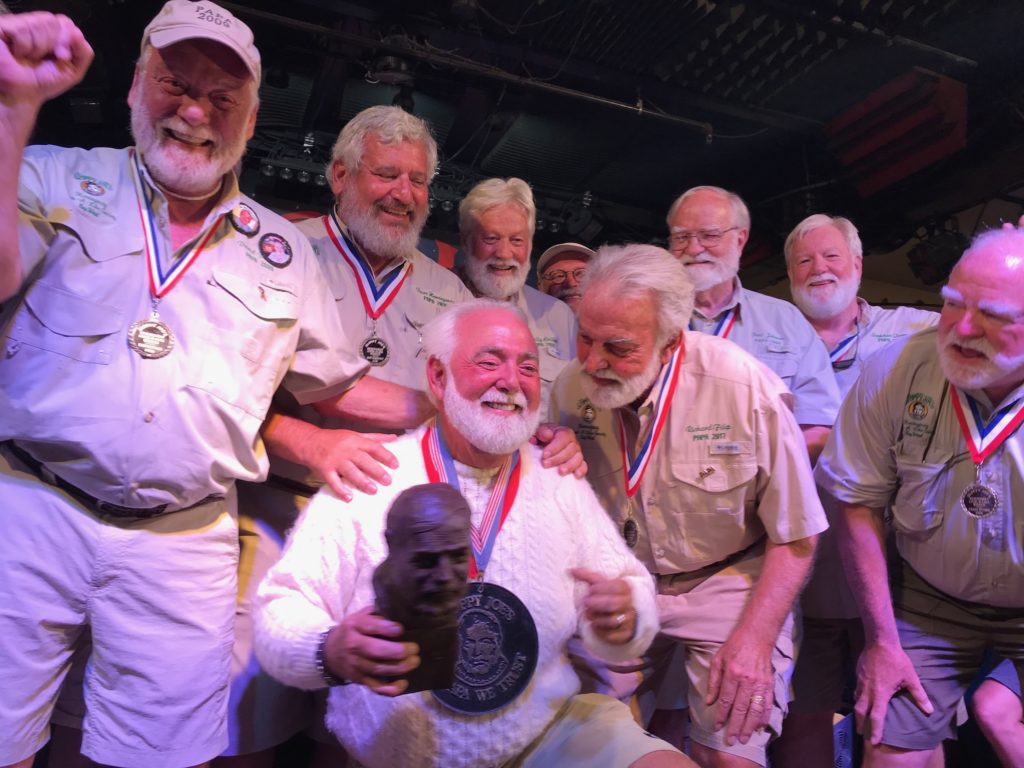 JULY 18-21, 2019
Sloppy Joe's Bar in Key West will host its 39th Annual Hemingway® Look-Alike contest July 18-21, 2019. The contest is one of many events in Key West to celebrate the birthday of Ernest Hemingway and honor his work as author and sportsman.
The competition starts with the first preliminary round on Thursday, July 18th, second preliminary round on Friday, July 19th, and finals on Saturday, July 20th.
From each preliminary round finalists are chosen. Last year's competition had over 150 Look-Alikes taking the stage with 14 contestants from Thursday night preliminary and 15 from Friday night preliminary going on to the final round.
Look-Alikes are everywhere, it's a load of fun! Come early, get a good seat and watch the competition.
After the finals, the party spills over into the streets, where the Street Fair on Duval continues with food, drinks, entertainment and fun for everyone!
No helium balloons are allowed in bar. No animals allowed in the bar during contest (except for service animals).
The infamous Hemingway Look-Alike Society invites you to join the Society. They will be at Sloppy Joe's to sign-up new members.
Visit the Hemingway Look-Alike Society (HLAS) web site at: http://www.papalookalikes.com
Caribbean Street Fair Vendor information call Literacy Volunteers of America.
Vendor Application info: Call 305-304-0578 or Email: marycasanova77@gmail.com