Kenny's Keg Returns to Sloppy Joe's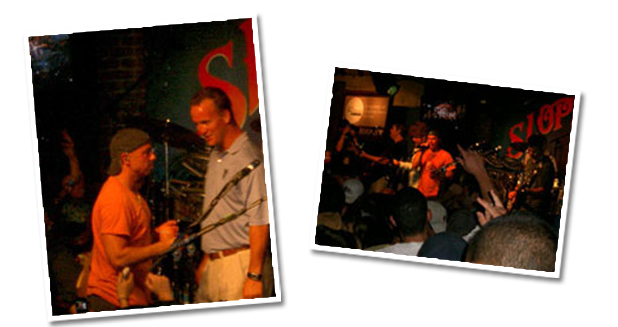 Kenny Chesney returned to round out his 2009 Keg In the Closet Tour in Key West at Sloppy Joe's Bar.
Chesney and his band took the stage for over 2 1/2 hours to a packed house that overflowed onto Greene and Duval streets.
Joining Chesney was his Mom and a few friends such as Peyton Manning (who did a priceless version to Johnny Cash "Folsom Prison Blues"), Dale Earnhardt, Jr., Jon Gruden, Mac McAnally, Jim Sorgi.