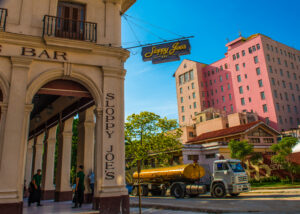 Sloppy Joe's Havana, Cuba.
Photos below are from Sloppy Joe's in Havana. More photos to be posted soon.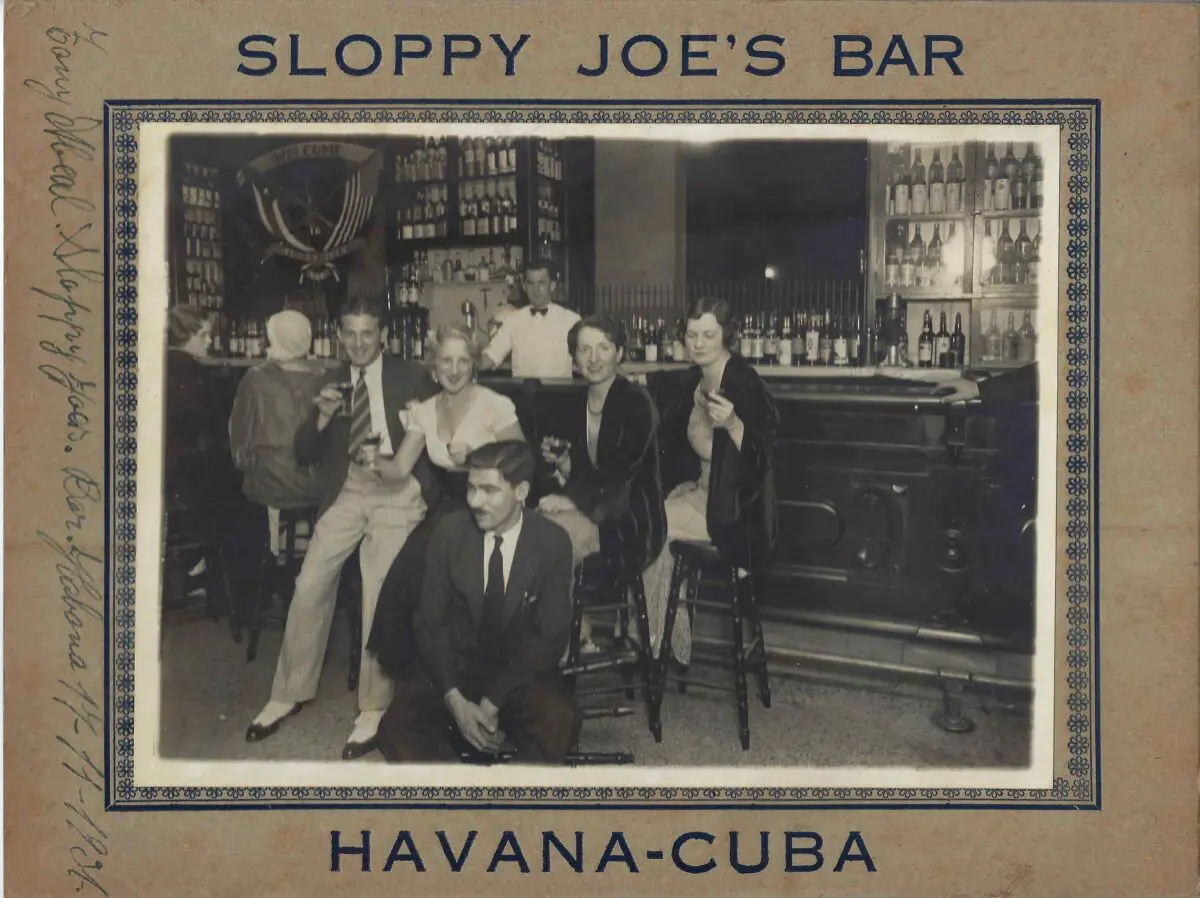 Pictured: Aunt Sally is the woman in the middle 2nd one from the left. She was from New Jersey and actually a Radio City Music Hall Rockette back in NYC, back in the day. She was quite the character and spent her life in show biz. Pictured sent in by Melissa & Ronnie.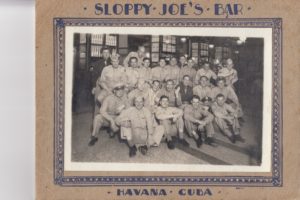 1945 Havana Cuba – Havana was a stopping point for Boeing B-29 Superfortress combat crews during their training. The B-29s would takeoff from their training base at Smokey Hill, Kansas (Wichita), navigate over the Gulf of Mexico and simulate bombing Fort Jefferson. From there they would fly on to Havana. Backrow: third from right Lt. Thomas Cronin. Photo donated by: Pat Cronin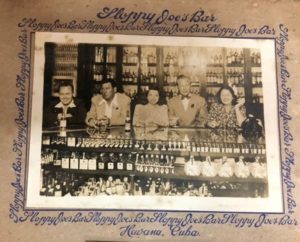 Mr. Mills donated photo. No photo description.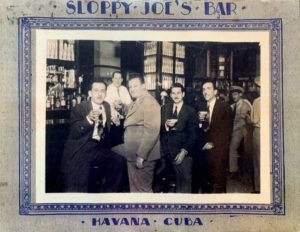 "Old School" my Grandfather at Sloppy Joe's in Havana, third from left, Juan Felix Aleman.
Sent in by Gloria Lacai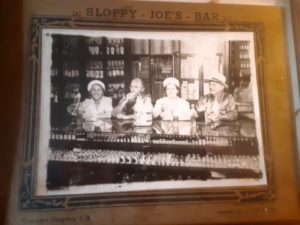 Sloppy Joe's Havana photo.
Donated by Leah Bopp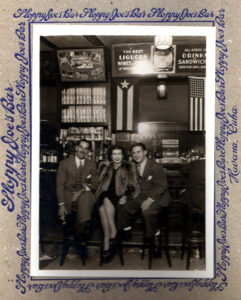 Sloppy Joe's Havana photo. Donated by Mark Lieb.
Honey and Jerry Kraemer (left) from New Jersey on Honeymoon.