Events
August 2014
August 29th at 6:00pm — Sloppy Joe's Brew Fest Party.  Meet the Brewers as they take over the Taps.  All four bars will feature crafted beers.  Representatives from each brewery will be on hand to meet with and talk beer.  "Catch the Music and Brew at Sloppy Joe's."
September 2014
Sloppy Joe's Annual Biker Bash Saturday, September 20th.
Bobby Friss on stage 10:00pm, September 18, 19, 20, 2014.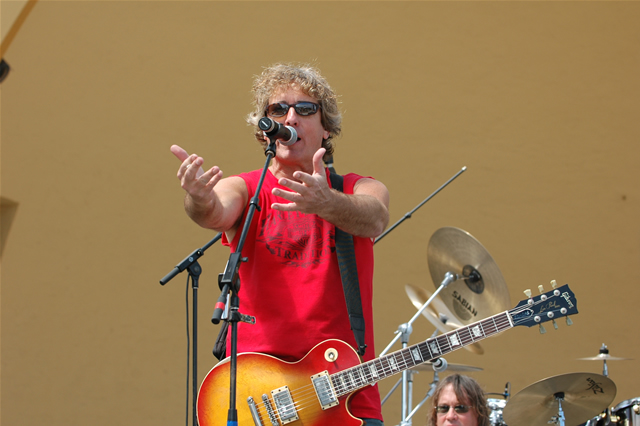 October 2014
Sloppy Joe's Annual Toga Party Thursday, October 23rd.
Fantasy Fest Parade Saturday, October 25th.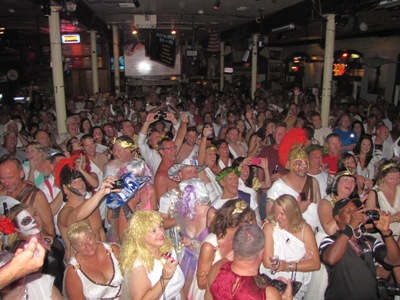 December 2014
Sloppy Joe's Annual Dropping of the Conch Shell New Year's Eve.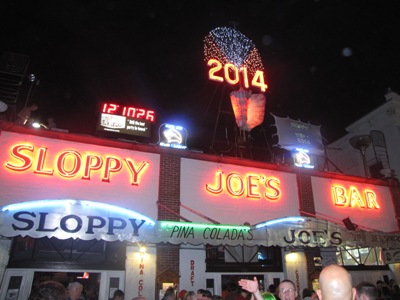 February 2015
Sloppy Joe's 11th Annual Put-In-Bay Music Festival – February 12, 13, 14, 2015.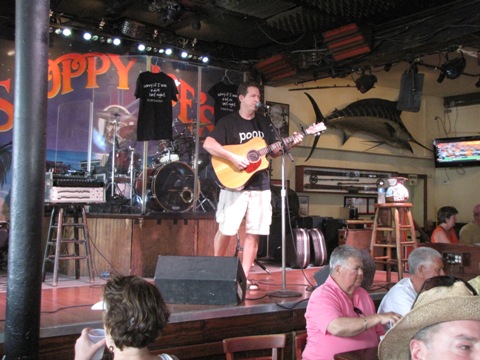 February 2015
Pat Dailey returns from Put-In-Bay, OH on stage Thursday-Friday nights at 7:00 pm.
February 5, 2015  through March 7, 2015.
No tickets sold.  No reservations taken.  No Door Charge.
March 2015
Welcome Spring Breakers!
May 2015
SLOPPY JOE S CELEBRATES 78 YEARS AT THE CORNER OF DUVAL AND GREENE
Sloppy Joe s Bar is a historic Key West landmark that has been in its current location since May 5, 1937.
Sloppy Joe s has been owned by the Snelgrove and Mayer families since September, 1978.
The building the main bar resides in was built in 1917, and its adjacent building that houses its kitchen and Joe s Tap Room was built it 1892. The two buildings together will be over 220 years old.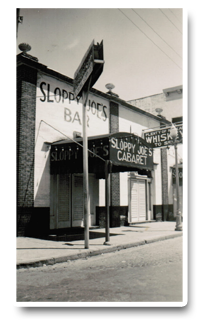 July 2015
Sloppy Joe's 35th Annual Hemingway Look-Alike Contest July 23-25, 2015.