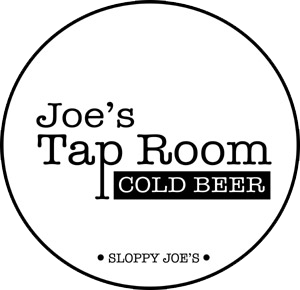 Welcome to Joe's Tap Room located at Sloppy Joe's Bar, corner of Greene and Duval.
Joe's Tap Room features a variety of cold crafted beers on tap including our own Sloppy Joe's Island Ale. Joe's Tap Room also offers a full bar with premium well and a variety of domestic and import bottled beers. Food may be ordered from Sloppy Joe's regular menu. Customers can easily move from Joe's Tap Room to the main bar and enjoy the Sloppy Joe's experience.
Joe's Tap Room is a great place to catch your favorite games on HD Big Screen TV. Joe's Tap Room has NFL and College Football games, Big Ten Network, MLB, NHL, NBA games and Soccer games.
Enjoy a cold beer from our crafted beer list:
Sloppy Joe's Island Ale (Oak Park, FL) – Sloppy Joe's Island Ale is made with real pilsner malt and a touch of wheat which creates a beautiful golden blonde color. American hops add floral and citrus character. Brewed by Funky Buddha Brewery. ABV 5%.
Florida Keys Brewing Iguana Bait (Islamorada, FL) Iguana Bait is a light refreshing keezy-breezy beer with a slight tartness/ fruitiness from the hibiscus and sweetness from honey. Traditionally a German style beer that can only be made using barley, hops, water and yeast. Iguana Bait compliments a German style kolsch with honey and hibiscus. ABV 5.2%.
FL Keys Brewing Spearfish Amber Ale (Islamorada, FL) This American Amber Ale with a sneaky hop-backbone has sweet notes of toffee and caramel. The well-balanced contrast between sweet and bitter leaves you feeling sated. ABV 5.5%
Yuengling Traditional Lager (Pottsville, PA) – Famous for its rich amber color and medium-bodied flavor with roasted caramel malt for a subtle sweetness and a combination of cluster and cascade hops. ABV 4.4%.
3 Daughters Key Lime Apple Cider (St. Petersburg, FL) – 3 Daughters Key Lime Apple Cider is hard apple cider blended with Key lime juice for a uniquely Florida taste. The semi-sweet apple flavor is nicely balanced by the tart, zesty Key lime juice. ABV 5.5%
Fordham & Dominion Cat 5 Key Lime Lager (Dover, DE) – This key lime lager is a light-bodied lager with a malty backbone and subtle hop notes to provide a balanced, clean and crisp finish. ABV 4.2%
Founders All Day IPA (Grand Rapids, MI) – An all-day IPA naturally brewed with a complex array of malts, grains and hops. Balanced for optimal aromatics and a clean finish. ABV 4.7%
Cigar City Brewing Jai Alai IPA (Tampa, FL) An intense bouquet of tangerine and candied orange peel entices the nose while flavors of clementine, Valencia orange, and subtle caramel provide counterpoint to an assertive bitterness and rich malt character. ABV 7.5%
Modelo Especial (Tacuba, Mexico) – Well-balanced taste and light hop character with a crisp, clean finish. Modelo Especial is characterized by an orange blossom honey aroma with a hint of herb. Modelo Especial contains water, barley malt, non-malted cereals and hops. ABV 4.4%
Crafted Beer List is subject to change.