October 2021
Sunday, October 24 – Zombie Costume PARTY
Zombie costume dance party!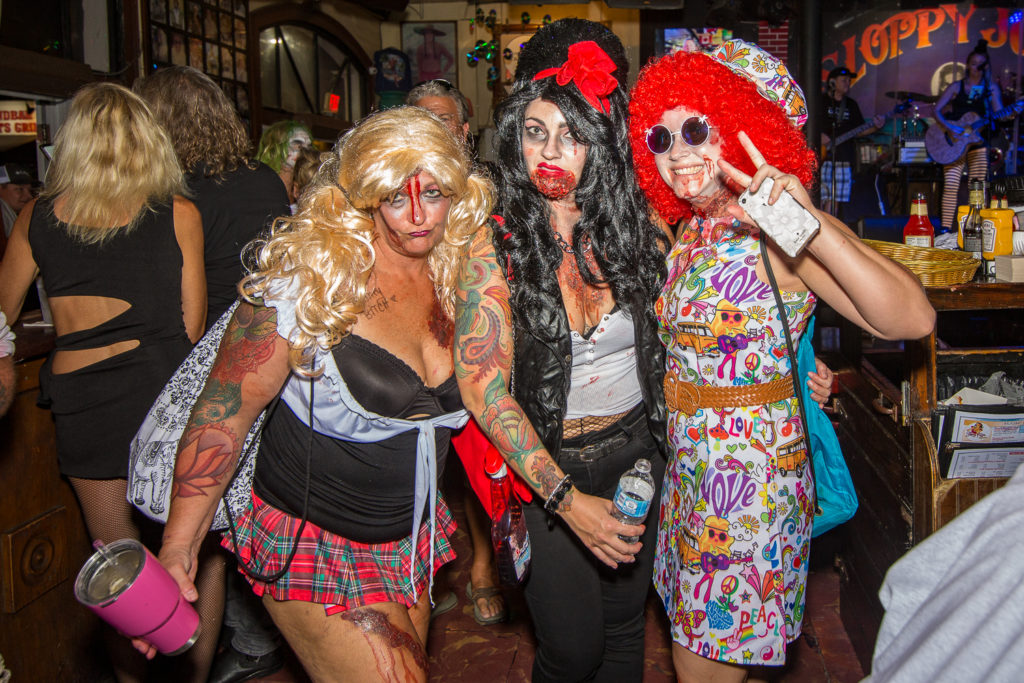 Monday, October 25 – SLOPPY JOE'S COMIC BOOK CAPE-ERS PARTY
Come dress as your favorite "Caped" Superhero or Supervillain and party all night. Live music on stage all day! Dancing starts at 5:30pm, Whiskey Kiss on stage at 10:00 PM, plus our house DJ will keep you dancing all night. Party starts at 8PM. No contest this year.
Thursday, October 28 – SLOPPY JOE'S 42nd ANNUAL TOGA PARTY
Sloppy Joe's Toga Party is "An ORIGINAL Fantasy Fest Event." Get your toga ON and find out why we are "Still The Best Toga Party in Town!" Wear a traditional ancient Toga or dare to create your Toga using Fantasy Fest theme "All A Daze for a Holiday " Limited Toga sheets are available for purchase in the Sloppy Joe's Retail Store for $10 (Proceeds to AH of Monroe County). Live music on stage all day! Dancing starts at 5:30pm, Naked Karate Girls at 10:00pm, plus our house DJ make the party happen all night long. Party starts at 8PM. No contest this year.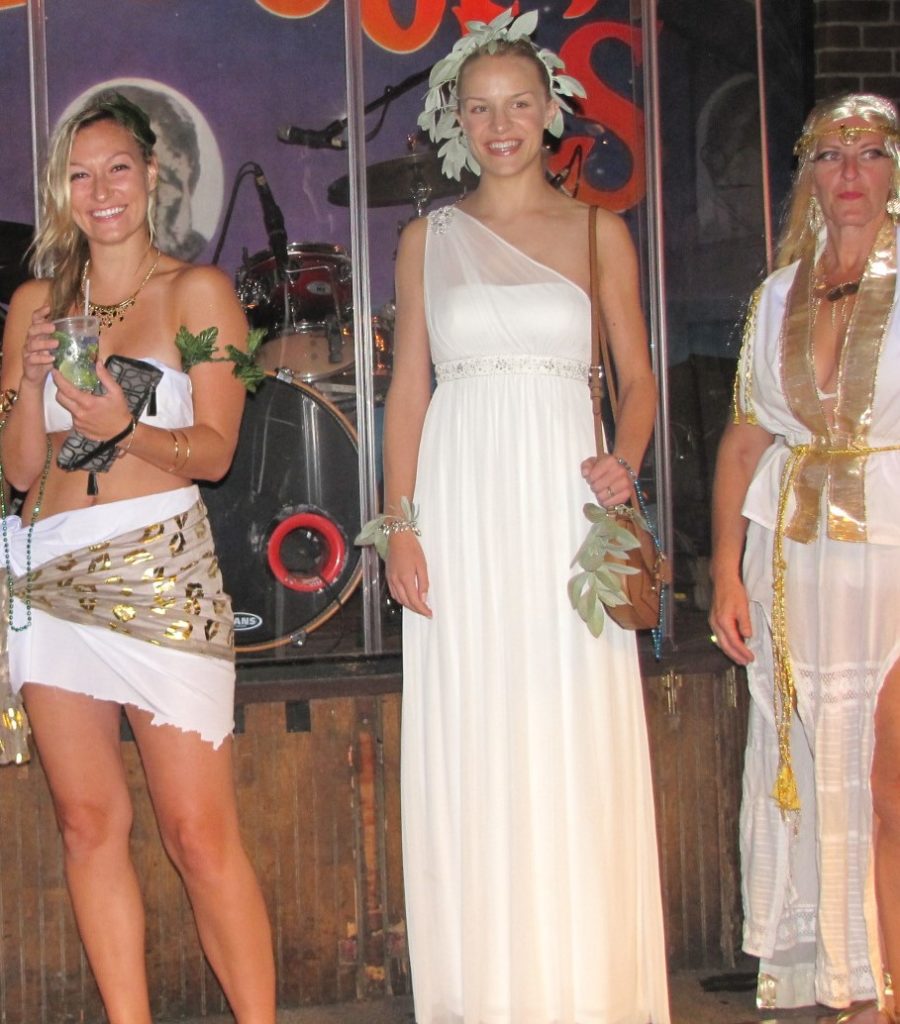 Fantasy Fest Parade cancelled.
December 2021
December 31, 2021 New Year's Eve – Sloppy Joe's Annual Dropping of the Conch Shell.
February 2022
Put-In-Bay Music Festival announcement –

There are many things which have made Sloppy Joe's "A Key West Tradition." One of them is Sloppy Joe's Put-in-Bay Music Fest which began February 2005.
Over the years performers have come and gone. After 35 years of performing at Sloppy Joe's Pat Dailey retired on February 17, 2018. Others who graced our stage for this event were: The Pete & Wayne Show, Ray Fogg, Bob Gatewood, Alex Bevan, Pat Shepard, Allie Market, Tipsy & the Donuts, Westside Steve, Mike "Maddog" Adams, Chip Brock, Chris Logsdon, Emerson Drive, Killer Flamingos, Juliano Brothers, WPIB Radio personalities and more (sorry if we overlooked anyone).
While we have been proud to feature this event 16 times, we have made the decision to retire the event, with 2020 being our last PIB show. Sloppy Joe's recognizes all the work Pete Jarvis and Ray Fogg have put into this event and we thank both of them for giving us this opportunity to host the PIB Music Festival in Key West.
July 2022
Sloppy Joe's 41st Annual Hemingway® Look-Alike Contest July 21-23, 2022
Look-Alike contest preliminary rounds will be July 21 & 22 at 6:30 pm inside, on stage Sloppy Joe's Bar. Final round will be held on stage Saturday, July 23rd at 6:30pm. Full schedule of event to come.